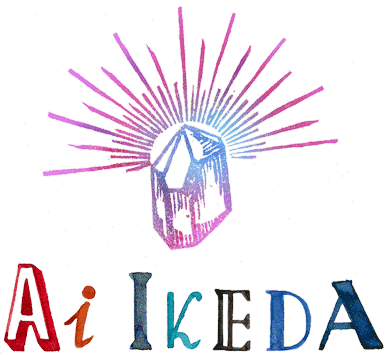 Wood engraver / Illustrator
Ai Ikeda is a Japanese artist born in 1983, living between Japan and Switzerland.
Her work mix different technics : watercolor, wood engraving, Ink, resin and dry flowers.
Her original work also mix traditional Japanese style with more contemporary influences, as well as a sense for details and love for calligraphy.
"LARME-MERE"
Creation of the main piece of the「Larme」series
Crystals & Stamps
Original stamps, and crystal made with resin and dry flowers